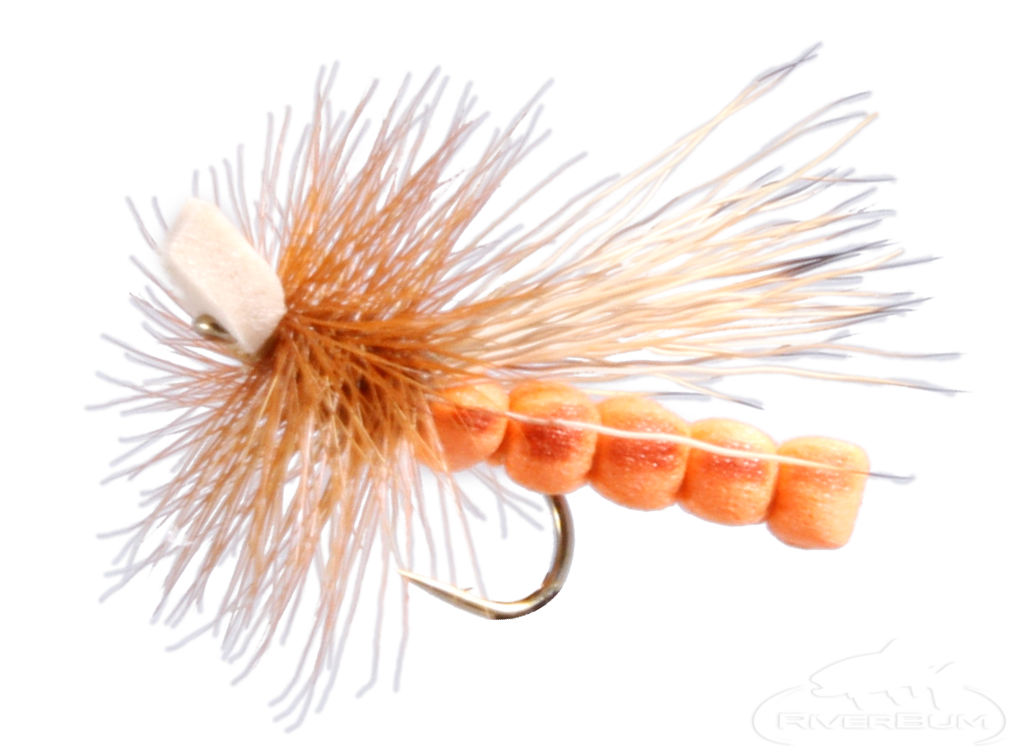 Features of the October Caddis, Foam
Almost nothing in fly fishing is as exciting as skating or drifting big orange Foam October Caddis flies for aggressive autumn fish.

Big trout often wait all day for such a meal.

The Foam October Caddis fly can also be fished for a stone or salmon fly.


$ 1.85