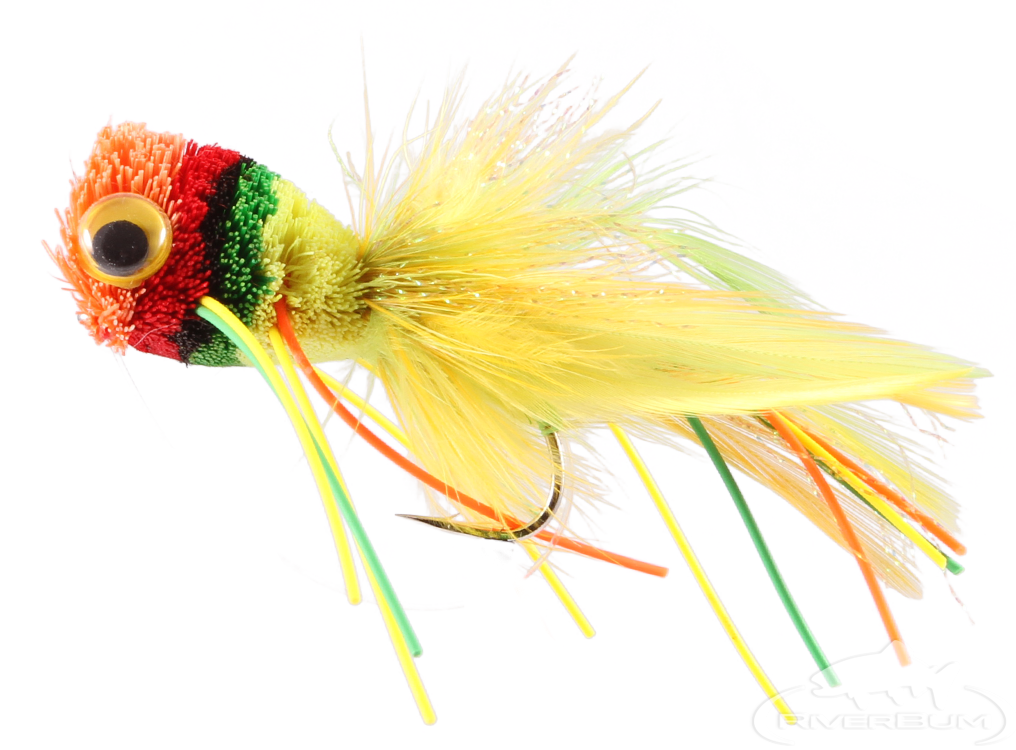 Features of the Bass Popper, Fruit Bowl
More and more anglers are enjoying bass fishing with big surface flies.

This Fruit Bowl Bass Popper Fly is both bouyant and bright.

The wiggling legs and vibrant colors make this one of the best bass fishing flies for inducing strikes around cover.

Fish this fly in reeds or around floating vegetation.

Make it pop and then pasuse and wait for the water to explode.


$ 4.25