Frog, Swimming, Yellow Belly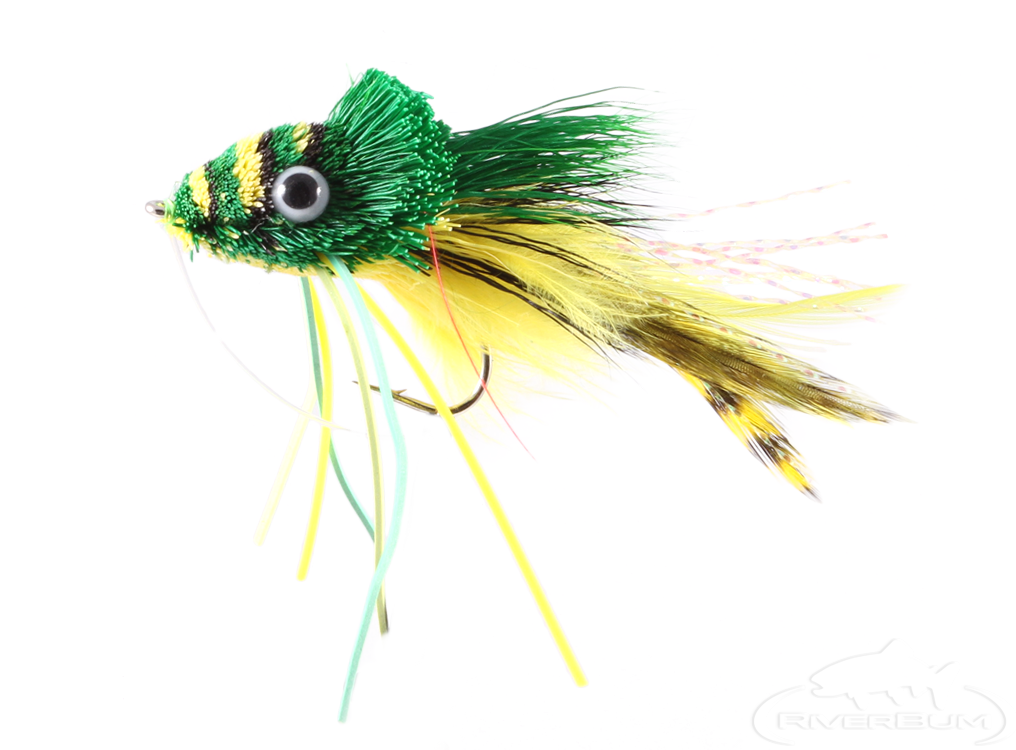 Features of the Frog, Swimming, Yellow Belly
The Yellow Belly Swimming Frog is one of the most versatile and realistic frog patterns available.

This fly works excellent as a surface frog, but when the fish will not eat it on the surface, it will dive and swim when it is stripped.

The unique shape of the Swimming Frog is trimmed from spun deer hair.

This combination creates a swimming action that no other fly can duplicate.

The stiff mono weedguard will allow you to fish the Swimming Frog through any kind of cover.

The Yellow Belly Swimming Frog has a custom blend of colors that make it imitate a frog better than any other pattern we have found.

Swimming Frogs will imitate a wide variety of prey that large fish will seek out.

Though it will work on most predatory gamefish, it is very effective on any of the Bass species as well as Pike and Musky.


$ 3.99