Pearly Popper, Green-Yellow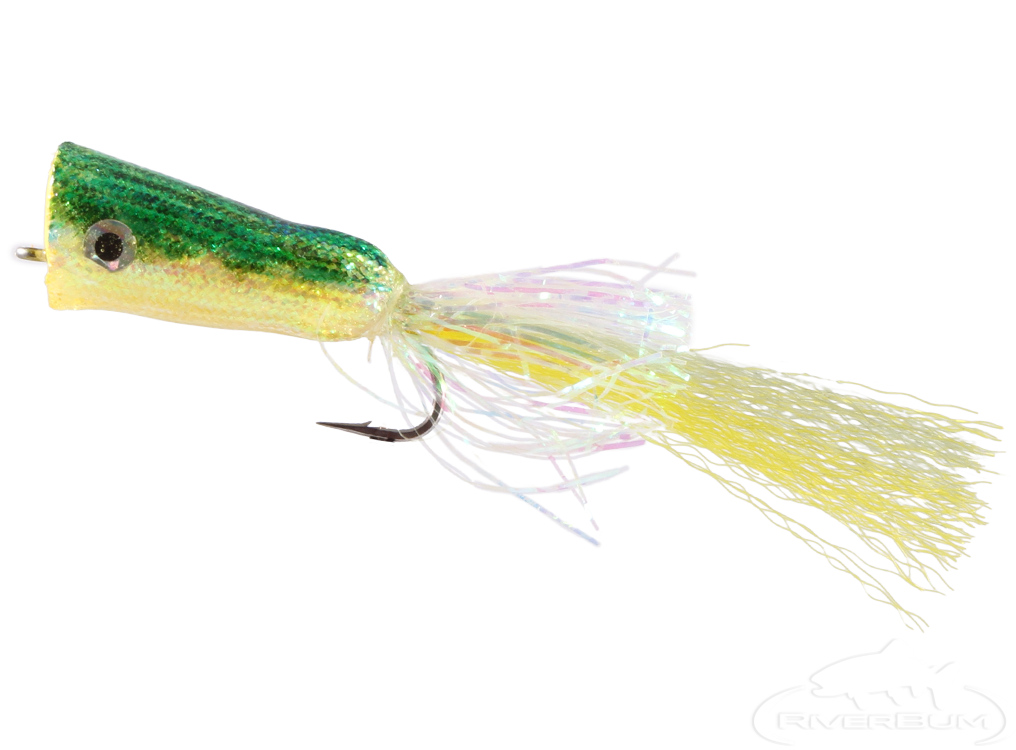 Features of the Pearly Popper, Green-Yellow
The Green Yellow Pearly Popper is a durable popper that will work in both fresh and saltwater.

Pearl mylar covers the popper body and extends past to create a translucent tail.

Doll eyes give the fly a 3D effect and these features together match the profile of small baitfish as seen from below.

Poppers are commonly used to catch Snook, Redfish, Sea Trout, Bluefish, Stripers, Hybrids and Peacock Bass and are known to catch almost any other predatory game fish.

Whether you pop it slowly or skip it with a faster retrieve, fish looking for an easy meal can not resist the lifelike features of the Pearly Popper.


$ 3.00