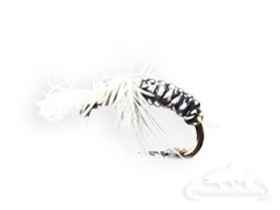 Features of the Hatchling Midge, Black
The Black Hatchling Midge is a proven pattern for midge emergers.

The thin, white foam and hackle keeps the top of the fly on the surface while the body of the fly hangs from the surface film.

Keep some on hand in each color and size you'll be glad you did next time "noses" start to appear sipping midge.


$ 1.50